WTO – COVID patent waiver demystified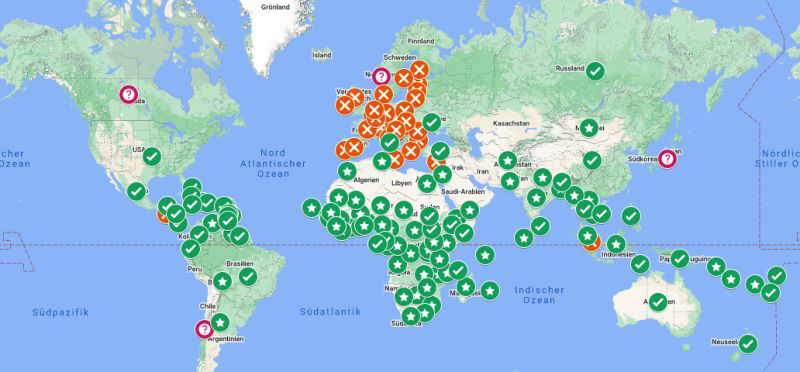 With much global publicity, on June 17, 2022, at the 12th WTO's Ministerial Conference, it was decided "to suspend patent protection for Corona vaccines for the period of five years": this or similar it was reported by the press about the patent waiver for COVID vaccines.
In fact, however, it is not a suspension of patent protection, but a change in the condition for compulsory licenses under special conditions. At the present 12th Ministerial Conference the hurdles for compulsory licenses were lowered - as an exception in the special Corona situation and for 5 years (with possible extension if the Corona situation so requires).
Compulsory licensing for Corona vaccines - legal facts
The World Trade Organization (WTO) patent protection agreement, known as the TRIPS Agreement, basically provides an approach to waiving patent protection temporarily or for certain regions. Under Article 31 of the TRIPS Agreement, compulsory licenses to patents can be granted.
WTO Declaration of June 17, 2022 – what is new?
With its declaration last Friday (TRIPS Agreement WT/MIN(22)/W/15/Rev.2 of June 17, 2022), the WTO Ministerial Conference went even further. The hurdles for compulsory licenses, which have always been possible under Art. 31 TRIPS, are now to be lowered further. According to the declaration, this should only apply in the context of the special worldwide situation resulting from COVID-19.
WTO amendments to TRIPS
Amendments to Article 31 TRIPS according to the WTO Declaration are:
I) The hurdles for compulsory licenses will be lowered for COVID-19 vaccines (namely for raw materials/ingredients and processes necessary for vaccine production).
Whether to extend this to COVID-19 diagnostics and therapeutics, will be decided within six months.
II) The amendments are to be limited only to developing countries among the WTO members, and only to those among them that do not yet have their own capacities for vaccine production. In the words of the WTO, this sounds like: WTO developing countries "are entitled" (and that is more than two thirds of all WTO member states, including China, India, and South Africa), but countries with "existing capacities" are "encouraged" to "make a binding commitment not to avail themselves of this Decision".
Therefore, India would not be entitled to use compulsory licenses, but South Africa apparently would be - even though the push for this WTO decision had been made by these two countries.
III) The export of COVID vaccines to other developing countries is allowed. However, further export of the vaccine received from another country under this ruling, "re-exportation" is prohibited.
IV) The remuneration determination should mainly take into account the COVAX system and the WHO/United Nations Development Program (UNDP) guidelines: the main aim is to prevent the COVAX initiative from having to pay royalties to patent holders. Apart from that, WTO Members can rely on their best practices for determining remuneration on compulsory licenses.
V) Access to a compulsory license is also simplified: unlike otherwise with compulsory licenses, the user of patented substances or processes for COVID vaccines does not have to first ask the patent holder for a license. The compulsory license can now simply be decreed - for example, by a national decree in a WTO state entitled to a compulsory license.
Compulsory licenses for mRNA patents
Despite the WTO amendments, it remains unclear how a "suspension of patent protection" concerning mRNA-based Corona vaccines will be implemented. Pfizer has already said in May 2021 that BioNTech/Pfizer's vaccine requires 280 components from 86 suppliers - it is a complex technology that can only be implemented with a global network of suppliers anyway. This is because mRNA is extremely short-lived by nature and can only be used therapeutically if it is stabilized via special lipids and other components.
Therefore, the question raises of which of the 280 components a compulsory license should be obtained - and how such technology should or can be established at all in the sense of Article 31 in developing countries that so far have no capacity for vaccine production.
We are a patent law firm in Frankfurt am Main with expertise and specialist knowledge. For more information on patent protection or patent defence, please contact us at
info@kollner.eu
.