Trade fair - protection against plagiarism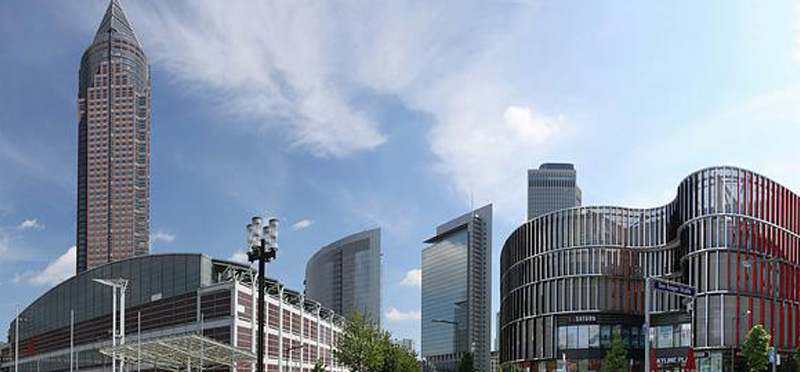 How do I protect my products and my business at trade fairs? This is a question that arises before and often during trade shows.
This makes it all the more important to pay attention to property rights such as patents, trademarks, and designs at trade fairs and to consistently pursue any plagiarism and infringement of one's property rights.
Protection against plagiarism: Check your competitors
To prevent damage to your company, it is crucial to check your competitors' stands right at the start of the trade show. In this way, you can identify plagiarism or infringements of your property rights and take action against them.
Plagiarism is regularly found at trade fairs, and by no means only in matters of design. Technical devices or industrial tools are also imitated and thus displayed at trade fairs. Taking action against plagiarism therefore not only serves your own business, but also quality and safety.
If someone copies you:
Call a patent attorney! And then confront the infringer!
If an infringement is not obvious, you should offer to discuss the case with /your patent attorney before taking action. Unjustified accusations may even result in damages being claimed from the accusing party.
However, since the trade show situation requires an immediate response, you should approach the opposing party as soon as possible with the results of your analysis. A face-to-face meeting during which you point out the infringement can resolve the situation quickly and inexpensively. At this meeting, you can demand the immediate removal of the infringing products. You can also demand the removal of catalogs and posters, as well as the blacking out of the unauthorized text, logos, or images.
Someone accuses you of infringement:
The same applies, of course, if accusations are made against you that your product leads to the infringement of property rights. Such an accusation must always be taken seriously and requires immediate action. At the same time, in most cases, the situation is not clear-cut.
In any case, it is advisable to contact a patent attorney. Act without delay, because in the event of a clear infringement of property rights and if claims are rejected, the police or customs can be called in immediately at trade fairs to enforce any property rights.
Our patent law firm Köllner & Partner has many years of experience in representing IP rights at trade fairs. Please contact us to find help immediately at the fair or to find help in the preparation of a fair at
info@kollner.eu
or call us at +49 (0)69 69 59 60-0.